Data pool for shopfitters and planners
Are you a store fitter or marketing expert in shopfitting and looking for high-quality products for your projects? Then we have just the thing for you! Our catalogs of well-known manufacturers offer an extensive selection of articles from their product range, which have been specially prepared for planning in shopfitting. Whether shelves, lighting or decoration - with us you will find everything you need for the design of your store. Rely on the quality and experience of our manufacturers and let our catalogs inspire you.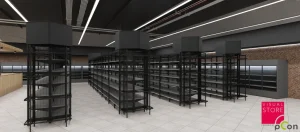 Excerpt available manufacturers
Bakery modules
Eden
Dude
Hohage
King shopfitting
Mago
Nordcap
Otto child
POS
Schulte
Tegometall
Wanzl
Merchandise catalogs
etc.
Some graphical examples